Experiencing daily aches, pains, limping out of bed with foot or heel pain or not performing on the sports field? We may be able to help.
Thanks to new and innovative technology at Bounce Back Physical Therapy, we are now able to correct the way your feet and body move with our custom 3D-printed orthotics. Using our 40,000 point pressure mat and precise gait analysis we can pinpoint the exact location where pressure occurs within your feet and body to design the perfect orthotic to eliminate your pain, swelling and discomfort. Patients have confirmed that years of pain and suffering have been relieved in as little as a few days after wearing their new 3D-printed orthotics.
What does the gait analysis entail?
We'll discuss your medical history and the activities you normally do. Next, we'll go over where you're experiencing pain and what running and walking shoes you use to help determine if your shoes may be contributing to your problems. Then, using our HIGH TECH 3D system, which features the gold standard in foot scanning and gait analysis technology, your therapist will:
Scan the 3D volume data of your feet including a high-resolution image of the bottom of your feet.
Have you walk on our gait plate, which will show us what your feet are doing as you're walking.
Our HIGH TECH 3D system will then calculate, in real-time, an algorithm of what your feet are doing during each phase of your stride.
After the full-stride analysis of your gait and balance are complete, your therapist will analyze your findings and prescribe a 3D-printed custom orthotic specifically tailored to one or both of YOUR feet!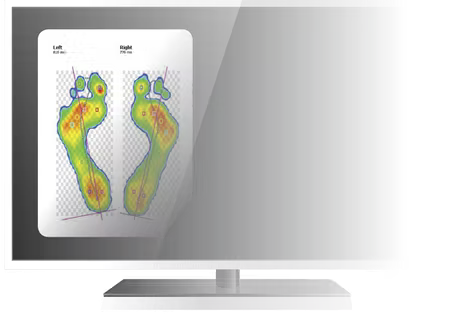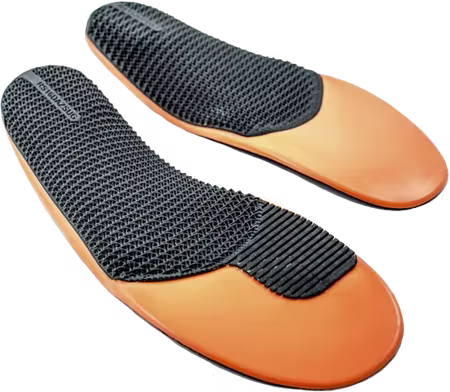 The most comfortable orthotic you will ever wear again
With our $27 gait analysis, we are able to design the perfect orthotic that specifically suits your foot shape and type with exactly the right amount of lattice framework and thickness.
This means that your new orthotics will be the most comfortable insoles you will ever wear because they are custom made for you!
No pre-made products, no guesswork and no human error.
Here's the best part…
If you need a second pair, we can create a new set without delay and without discrepancy – an exact match every time.
If you are currently experiencing pain or discomfort or wanting to improve athletic performance, be sure to claim your $27 gait analysis today!

Manufactured with precision, exactly as prescribed.
Most orthotics are uncomfortable and may or may not relieve your foot pain because they are not precisely tailored to your feet. Not ours… using our high-tech 3D system, we will design a device that is more precise and comfortable than ever before because it's digitally molded to YOUR feet specifically.
Why Choose 3D Orthotics Over Standard Orthotics?
To do its job, an orthotic must be precisely fitted to your foot with the right curvature and support needed to correct the gait issues you are experiencing. It is virtually impossible to get the right fit, precision and comfort from standard plaster and foam cast orthotics or 'off the shelf insoles'.
At Bounce Back Physical Therapy, we are now successfully treating patients and relieving them of pain and discomfort through our advanced 3D orthotic printing.
Some of the great benefits 3D Orthotics provide: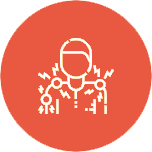 Pain Relief
3D printed orthotics are customized to your exact foot shape and size, giving you even better comfort and relief.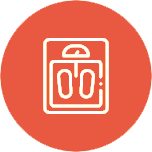 Lightweight And Comfortable
3D printed orthotics provide more flexibility, stiffness and support without the bulkiness and weight of traditional insoles.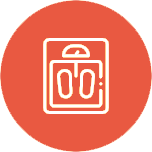 Versatile
3D printed orthotics are slimmer and more streamlined, allowing you to wear them more shoes (unlike traditional orthotics)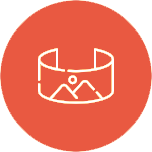 Long Lasting
3D orthotics are safe up to 450 degrees celsius meaning your new orthotics will never change shape.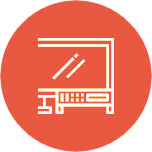 Digital Record
A digital record of your foot analysis will be kept on record so if you lose your orthotics or any adjustments need to be made it can be done in a timely manner.
Here's What Will Happen When You Claim Your
New Patient Special Gait Analysis

Book Your Appointment
Your very first step to living pain free is to claim your $27 new patient special 3D scan – by entering your details on the form at the top of this page.

Your Gait Assessment
A medical history check will be completed at Bounce Back Physical Therapy and a gait analysis (how your feet, ankles and hips move when you walk) will be conducted using a pressure mat. 3D images of each foot will be taken and a thorough foot examination to determine your need for 3D orthotics.
(You will be given a detailed review of the scan results, and a copy will also be provided to you)

Your Orthotic Fitting
If it is determined that you need orthotics you will be able to pick up your new orthotics 1-2 weeks after your assessment. During your pick up appointment, the therapist will confirm the comfort and fit of your new orthotics.

Final Review
A two-week follow-up appointment will be scheduled to review your orthotics to ensure they are comfortable and working well. Any adjustments or modifications will be done free of charge.